We are a family owned and operated, Licensed, Bonded and fully Insured company.
With Kid Glove, the client is our most valued asset. Our clients are the reason we are here, and our interest is not only in meeting their needs, but to partner with them to create mutual successes with each transaction. We have put together a team of talented, highly skilled professionals who dedicate themselves to achieving service excellence one client at a time.
Our proven track record of success is evident by our client testimonials and receiving the highest Better Business Bureau rating of A+ every year since 1994. This achievement is unmatched in the delivery service and moving industry.
Our focus is to provide our clients services that result in complete satisfaction. We proactively address any issues that may arise, to minimize any possible adverse impact to our clients.
In summary, we believe that what makes Kid Glove a great company is the relationship between our staff and our clients.
We look forward to working with you. You will experience exactly what it means to be... "Handled with Care, the Kid Glove Way."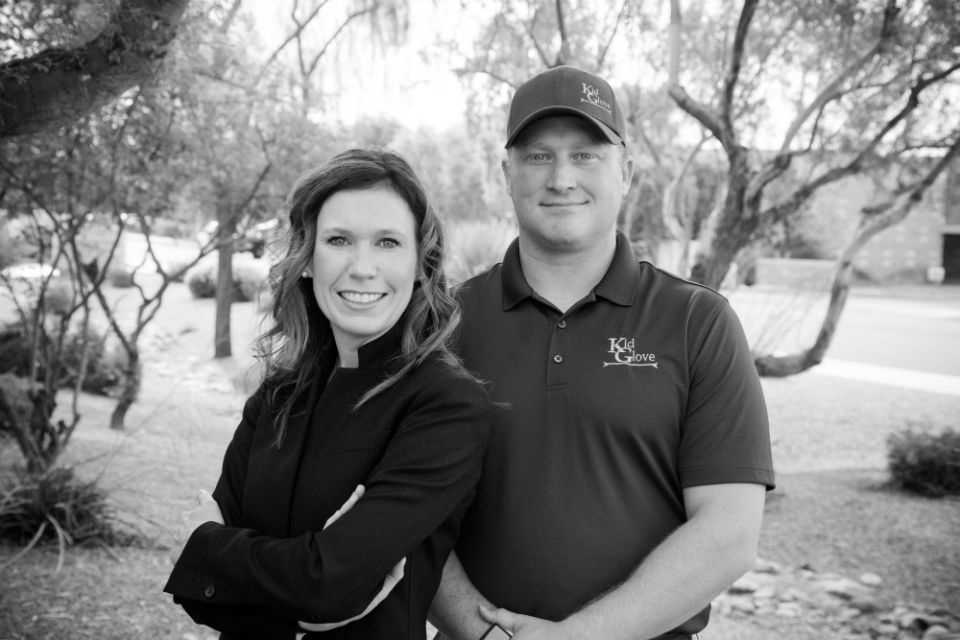 Kid Glove is owned by husband and wife team, Jack and Amanda Monti. 
Prior to owning Kid Glove, Amanda Monti spent her career as an NCIDQ and LEED AP Certified Interior Designer in New York City and later as a Trade Showroom Manager in Greenwich CT.  Her industry experience and trade knowledge allow her to run the day-to-day operations of Kid Glove from a client's perspective, offering the highest level of customer service in the Valley.
Jack's business career has been focused on investing and finance, including working on Wall Street in New York City as a Security Analyst, as well as a number of executive corporate finance roles, in both public and private equity. He supports all finance, administrative and strategic aspects of the business. 
When not working at Kid Glove Amanda and Jack are home raising their four young children.